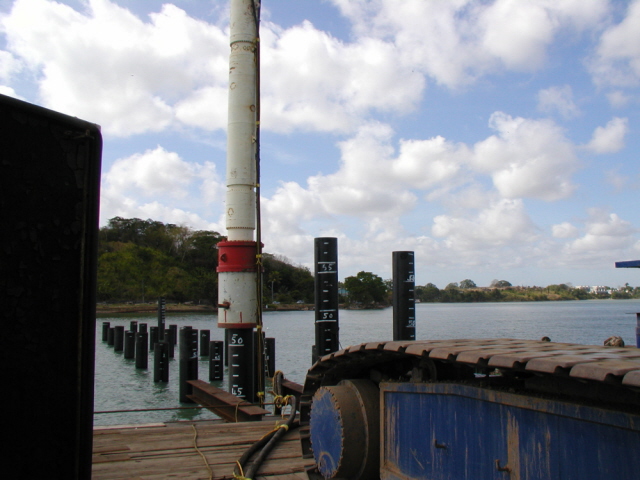 Ministry Of Works Trinidad Government, Nidco
Preliminary design, budget estimates, pre- qualification and tender documents, geotechnical investigations, bathymetric surveying, pile driving analyzer dynamic pile testing, tubular pile driving, dredging, breakwaters, costal protection, pre-stressed concrete dock construction for the installation of 6 ferry terminals for the Trinidad and Tobago Water Taxi Service. Supervision of dredging and disposal of 245,000m3 of spoil, pile-preparation and piling at Flat Rock San Fernando.
Industrial Transport Ltd, Brash Port, La Brea Trinidad
Preliminary design of sheet piled bulkhead and breakwaters; dredge channel and turning basin; budget estimates, geotechnical investigation, bathymetric surveying and magnometer surveys for pipeline location. Coastal and environmental studies and surveys. Earth works, drainage and landscape design.
St. Vincent Government/ US Navy/ Coast Guard,
Canouan St. Vincent & The Grenadines

Client US Navy/ Palag
Geotechnical Investigation, Bathymetric Surveying, Design and specifications. 165ft Concrete Dock construction, pile testing and pile driving.