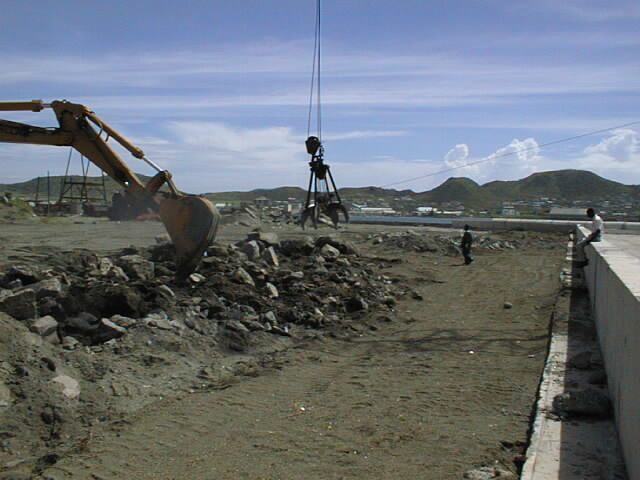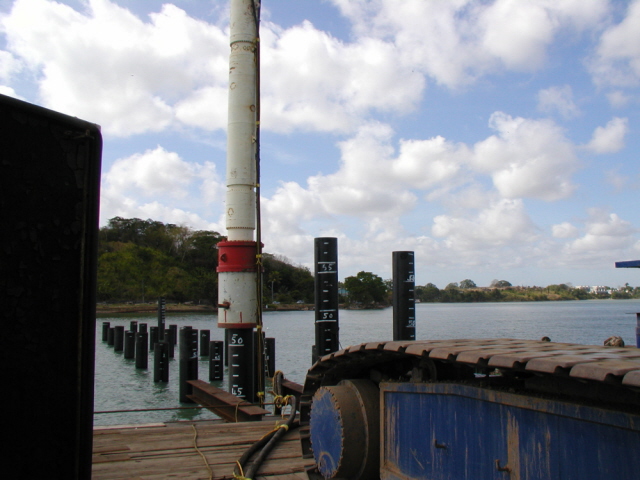 St. Bartholomew' s Hotel Society
Coastal erosion repair, dredging and beach replenishment.
St. Kitts Government, City Expansion Project, Marina and Cruise Ship Facility
Dredging and reclamation of 25 acres (1,000,000 cu.yds. of material).   Installation of 5,000ft. of sheet piles, concrete bulkheads and construction of a sixty berth marina.  Installation of green heart piles, wooden dock construction and installation of tubular piles for a 2,500 foot cruise ship dock.  All prefab and insitu concrete work, sea defense armor rock placement and salvage operation.
Derocher Dock and Dredge
Revetment placement and installation of breakwater at the Four Seasons Hotel, Nevis. 
Ministry Of Works Trinidad Government
Preliminary design, budget estimates, pre- qualification and tender documents, geotechnical investigations, bathymetric surveying, pile driving analyzer dynamic pile testing, tubular pile driving, dredging, breakwaters, costal protection, pre-stressed concrete dock construction for the installation of 6 ferry terminals for the Trinidad and Tobago Water Taxi Service. Supervision of dredging and disposal of 245,000m3 of spoil, pile-preparation and piling at Flat Rock San Fernando.